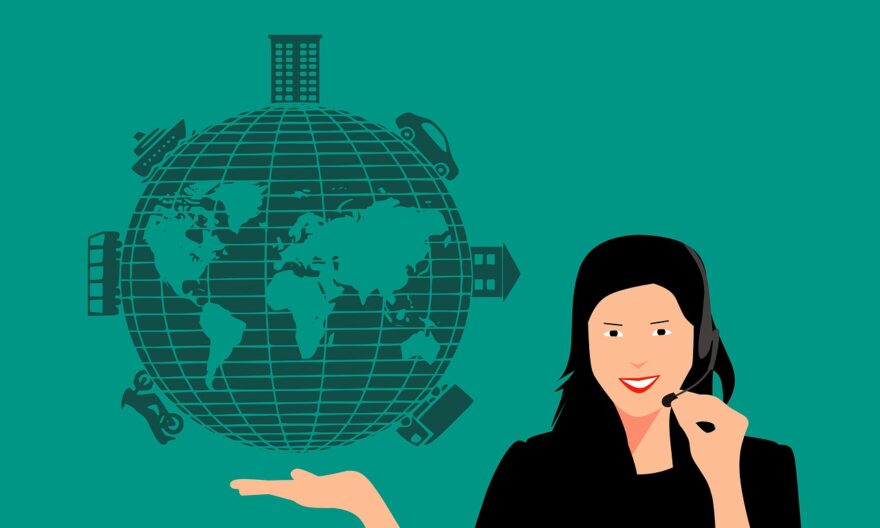 In this article, we will cover
Fleet management involves the smooth operation of the entire fleet while improving efficiency and productivity.
GPS, OBD and RFID can be used to integrate IoT into fleets.
The benefits of IoT in fleet management include regulating fuel costs, better visibility across the fleet, better maintenance schedules, ensuring driver safety, enabling managers to make smarter decisions, and ensuring more savings.
The Internet of Things (IoT) is used in all major industries, from automotive, transportation, and logistics, to healthcare, manufacturing, retail, and energy. When it comes to tracking fuel efficiency and maintenance costs, it's easy for a personal vehicle. However, fleet managers have to monitor multiple vehicles, so tracking vital metrics manually is next to impossible. This is where IoT plays an integral role.
What is fleet management?
Managing commercial cars, fleets, and trucks to ensure optimal usage, energy consumption, and maintenance is known as fleet management. It could also involve the control and monitoring of assets, from huge cranes and excavators, to smaller equipment like trailers, generators, or dedicated tools, in certain industries. Simply put, fleet management seeks to promote the efficiency, productivity, and safety of a company's vehicles and drivers. There are numerous parameters that must be taken into account such as vehicle tracking, fuel usage reports, driver behavior monitoring and vehicle maintenance management. IoT can totally transform the way fleets can be managed – it helps save time and effort while helping streamline operations.
How can IoT be integrated into fleets?
Three specific technologies are used to implement IoT in fleet management – take a look:
Gps
Global positioning systems can be used to access vital data and vehicle statistics in real time. It also helps track and manage assets in case of emergencies.
OBD
On-board diagnostics is a computer-based device installed inside a vehicle that connects to its internal electronic components to provide a clear view of everything that happens under the hood. Provides data on battery voltage, fuel levels, emissions, coolant temperature, engine health, and other vehicle diagnostic data.
RFID
The radio frequency identification system helps machines and computers to search for objects, record metadata and control individual targets with the help of radio waves. It can be used to detect, track and control assets in real time.
Sophisticated sensors enable the collection of critical data from vehicles, even if they are in remote locations, such as speed, engine health, fuel economy, current location, tire pressure, and much more. This data is transmitted through a local gateway periodically while the vehicle is still in motion and is securely uploaded to a centralized cloud-based database. Alerts are sent to fleet managers if there are irregularities, while reports are generated for future use.
How does IoT help in fleet management?
Did you know that the global IoT fleet market is expected to reach USD 18,858 million by 2025? Fleet IoT integration helps improve visibility and manageability across the entire operation. These IoT-enabled fleets are beneficial to fleet managers, drivers, passengers, insurance companies, and other stakeholders as well.
Fuel cost management
Fuel prices continue to be a major concern in the transportation industry. Fleet managers are constantly looking for ways to reduce fuel waste and maximize efficiency. IoT helps collect fuel-related data such as usage, refill levels, tank capacity, etc., through built-in sensors. It can be used to control things like braking, acceleration, wasting time, and problematic driving behavior that affects fuel consumption. OBD data, G-sensors (to detect and detect sudden accelerations and decelerations) and dash cameras provide a real-time view of vehicle and driver performance. Detailed analysis of these data streams can be used to reduce fuel waste and lower costs. The data is also useful for training and advising drivers so they can correct their behavior.
Improved visibility across the entire fleet
Fleet managers gain access to valuable data such as speeding, traffic law compliance, downtime, driver behavior, vehicle performance, etc. The IoT implementation provides a central dashboard for fleet managers to get a unified view of all critical aspects of their operations.
Predictive analytics and preventive maintenance programs
In addition to generating important data on day-to-day fleet operations, IoT-enabled solutions can help predict and prevent future fleet downtime through timely maintenance schedules. Downtime will only lead to reduced asset utilization, which has a direct impact on gross fleet revenue. Fleet managers receive service alerts on vehicles regarding battery health, engine health, coolant temperature, inspection reminders, and more. before they cause critical failures. Using predictive analytics, preventive maintenance measures can be implemented to keep the vehicle running smoothly for longer. Helps avoid unexpected breakdowns on the road.
Ensure driver safety
Since accidents increase exponentially with each passing year, it is imperative to take the proper steps to reduce the numbers. IoT enables fleet managers to access the real-time GPS location of the fleet and helps monitor driver behavior, as mentioned above. With the help of telematics, troublesome patterns like harsh acceleration, braking, sharp turns, etc. they can be pointed out immediately. Drivers must receive appropriate training to ensure they obey traffic regulations and adhere to road safety regulations. On In the event of an accident, an alert is sent immediately, so help can be dispatched without further delay.
Data-driven decision making
When fleet managers operate hundreds of vehicles in a fleet and manage multiple fleets simultaneously, it means that a huge amount of data is also being generated, such as vehicle utilization, speed tracking, miles logged, fuel consumption. . Before the integration of IoT, fleet managers had to collect such data manually and, with considerable delays in compilation, the resulting actions were delayed. But with the advent of IoT, controllers, assets and the back office are connected in real time, so data is processed and collected in a timely manner and analyzed promptly. It enables fleet managers to make smart and informed decisions.
More savings
Since predictive maintenance can help detect problems before they become major problems, managers can schedule inspections accordingly. Components that are not working properly can be repaired or replaced before becoming an exorbitant obstacle. Improved routine efficiency and load utilization management can increase savings across multiples. In addition, IoT helps optimize routes, so drivers can reach destinations and complete tasks faster than ever. It also helps reduce fuel costs and downtime. Such applications also reduce the risk of accidents and theft, leading to lower costs associated with downtime and vehicle repairs. When fewer accidents happen, it means fewer claims for insurance companies. Additionally, insurers can leverage telematics data to create more comprehensive summaries for their subscribers.
In summary, the role of IoT in fleet management is to monitor driver performance management, optimize routes, monitor fuel consumption and idle time, provide data through sensors, detect anomalies, allow managers to fleets make informed decisions based on actionable analytics and much more. IoT also allows for flexibility, which is even more important now that the Covid-19 pandemic has completely disrupted operations and left businesses to deal with "the new normal".
Latest posts by Neil Coomar
(see everything)