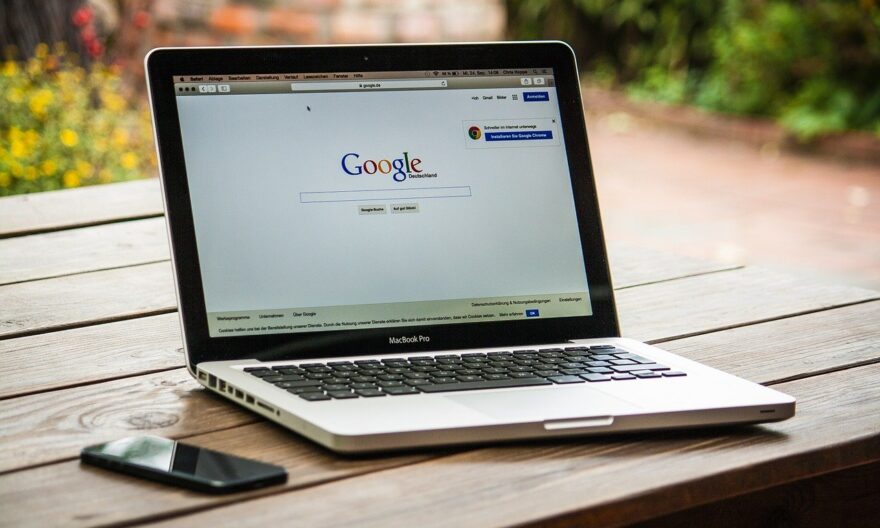 With the end of the year, it's time to cherish the memories you left behind. What has excited you the most this year? Some of you might name your marriage, while others might name a sports tournament. For a general answer to this, Google published in trends 2021 what India most searched for this year. The results blew us away.
We come to know that the diverse crowd in India has varied tastes. Therefore, various categories have been searched throughout the year. They range from sports, entertainment, peace of mind, health, etc.
So, when you type 'Year in Google Search 2021' for India, you will get the following top 10 overall results.
Indian Premier League
CoWIN
ICC T20 World Cup
Euro cup
Tokyo Olympics
Vaccine for COVID-19
Free Fire redemption code
America Cup
Neeraj chopra
Aryan Khan
These are the top 10 searches that Indians searched on Google in the year 2021. We can notice that they are an amalgam of different categories.
However, let's look at each category in detail to find out what other people's favorite topics are.
sports
India has always been a sports enthusiast, especially cricket. So how can we not wait Indian Premier League and ICC World Cup T20 not to be among the top searches? These games definitely made the list along with other tournaments like Tokyo Olympics. Apart from cricket and the Olympics, soccer turned out to be the most sought after sport in India. The Eurocup and the America's Cup it also ranked in top Google searches in India.
In addition, the Paralympics, Wimbledon, French Open and LA League They were successful in winning the interest of the Indians.
COVID-19 pandemic
The pandemic has destroyed everyone's life in the last two years. People are undoubtedly curious to know when they can go back to their everyday life. So most of the people searched over the 'CoWin' request. People also tried looking for Covid vaccines and how to register for them. They searched for:
Covid vaccination centers near me
Covid hospitals near me
When can I get the vaccine?
Will there be another blockade?
How to download the covid vaccine certificate etc.
The pandemic not only caused economic losses, but also caused emotional crises. Many people lost signs of hope in their lives. It is evident from Google searches that they reflect:
How to heal
How to raise your voice
How to return
How to be yourself
How to take care of mental health
These searches show that it has not been a great year for everyone. People are still trying to recover from their losses and are looking for support. However, they are prepared to return with a rejuvenated self.
Famous personalities
The indigenous people have also lived with today. Google search results show that they have searched for the personalities that suddenly gained the spotlight. Few famous names include Neeraj Chopra and Aryan Khan in the top 10 list. Apart from them, Shehnaaz Gill, Raj Kundra, Elon Musk, Vicky Kaushal, PV Sindhu, Bajrang Punia, Sushil Kumar and Natasha Dalal made the search list of the top 10 personalities in 2021.
Gaming
Real-time games have gained a lot of momentum as of late. PUBG, Free Fire, Clash of Clans and other similar games have been the biggest interest of young people. Since PUBG was banned in India, most of the players switched to Free Fire and Clash of Clans. Therefore, these were also among the top searches. We find people looking Free Fire redemption code.
Services 'near me'
Since the first half of 2020, people are trying to avoid moving to public places due to the pandemic. The closures kept people confined to their homes. Online delivery markets exploded then. So now, people have gotten used to it and are looking for services "close to me". "Near me" searches help you find the service provider near your current location, saving people a lot of time. The top 10 searches include:
Covid vaccination centers near me
Covid test near me
Food delivery near me
Oxygen cylinder near me
Covid hospital near me
Tiffin service near me
CT scan near me
Takeaway Restaurants Near Me
.Fastag near me
Driving school near me
Entertainment
A difficult year has not alienated people from their sources of entertainment. People were looking forward to the upcoming movies to distract their minds. We can know this because the top 5 movies people searched for are:
Jai bhim
Shershaah
Radhe
Doorbell
Eternal
But nevertheless, Eternals, Master, Sooryavanshi, Godzilla vs Kong, Drishyam 2 and Bhuj: The Pride of India they were also among the top searches in 2021.
Category 'what is'
To find out what was happening around the world, the Indians turned to Google for help. The Google report says these were the top 10 "what is" questions sought by Indians.
What is a black mushroom?
What is the factorial of one hundred?
What are the Taliban?
What is happening in Afghanistan?
What is Remdesivir
What is the square root of 4?
What is steroid
What is the toolkit?
What is the squid game?
What is the delta plus variant?
Last words
From these searches, we learned that during the pandemic, indigenous people had difficulty balancing their lives. However, they did their best to distract themselves. We just pray that 2022 is better for everyone and Covid-related searches get off this list.
Read more about technology trends